Fresh Water Pearl Bridal Set
Welcome to my new website!
I am very excited to be sharing with you a new design on my new website.
Check back over the next two as I will be posting new designs.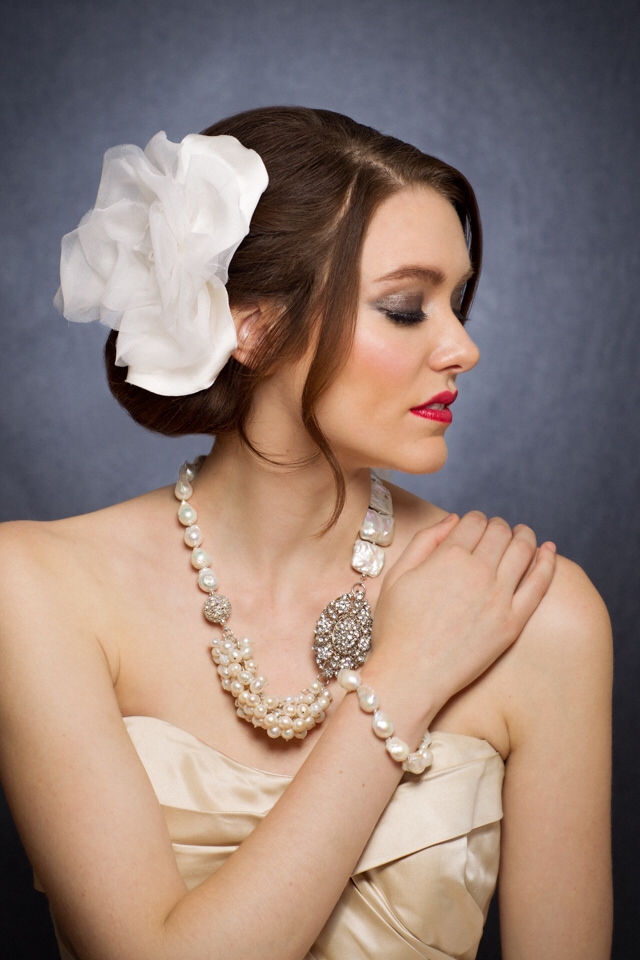 Very rare and stunning square fresh water pearls,
complimented with fresh water pearls of three sizes.
Working with a vintage Swarovski encrusted brooch make up the perfect marriage of 'Something New and Something Old."
The matching bracelet (can be sold separately) is accented with sterling silver beading and clasp.
Thanks to:
Image https://www.facebook.com/pages/Pear-Studios-Inc/172513642783136
Image www.PearStudios.ca
Make-up www.bridalmakeuptoronto.com